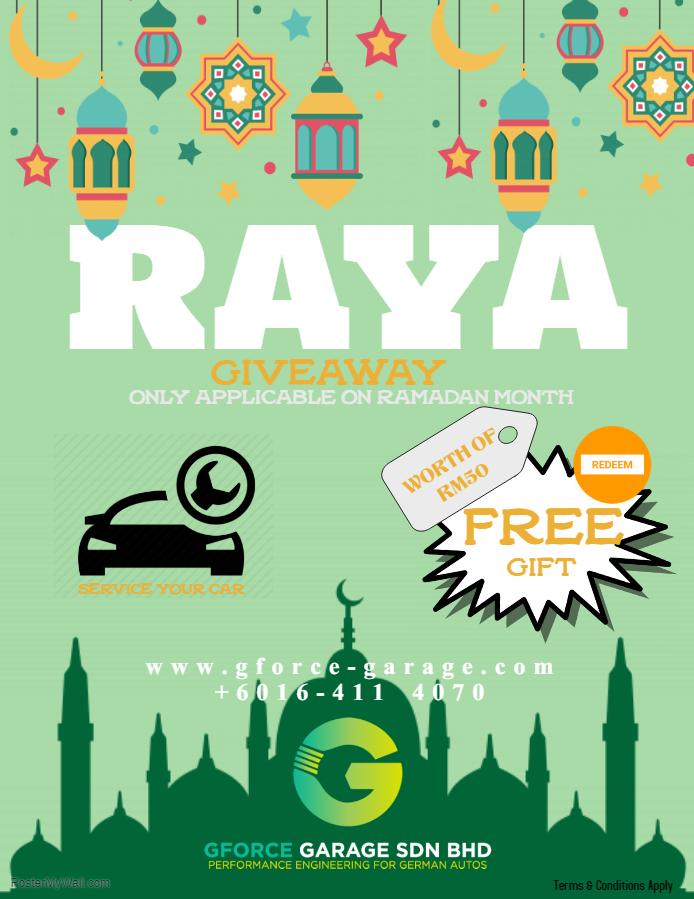 Terms & Conditions:
1. The free gift promotion is applicable to first-time customers only.
2. The free gift is strictly redeemable for car maintenance service during Ramadan month only.
3. Customers can redeem the free gift only after their car maintenance service at GForce Garage situated in Bukit Raja.
4. Customers are required to follow GForce Garage's official Facebook and/or Instagram accounts in order to redeem the free gift.
5. The free gift cannot be exchanged with cash or other services.
6. The Company reserves the right to change the terms and conditions at any time without prior notice.
7. In the event that any changes are made, the revised terms and conditions shall be posted on this website immediately.