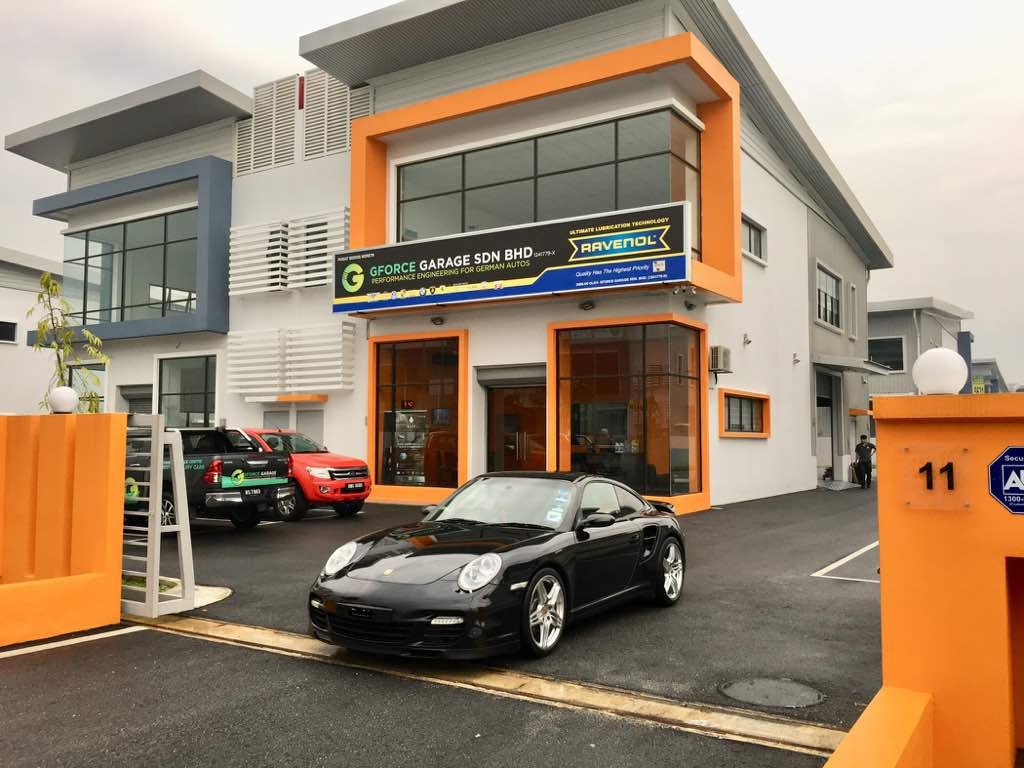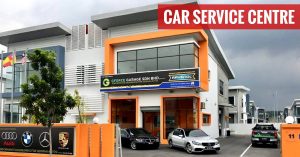 With customer satisfaction and exceptional brand experience in mind, GForce Garage Sdn Bhd together with RAVENOL motor oils from Germany brings you a highly sophisticated premier car service center located at the center of Bukit Raja. Set in one of the busiest parts of Klang Valley, this service center equipped with the experienced team of technicians specialised in servicing luxurious, continental cars such as Mercedes-Benz, Audi, Porches, BMW, Volkswagen, Ferrari, Lamborghini and so on. Fairly new in the market, GForce Garage Sdn Bhd is definitely a first of its own, unique workshop in the Klang Valley.
With a total land area of 5,000 sq. ft., this full rigged workshop implements standard servicing, computer diagnostic, maintenance and repair, engine overhaul as well as air-conditioning service, all by using its original manufacturing parts. The services are catered to the specific need of a luxury vehicle using up-to-date tools and equipment.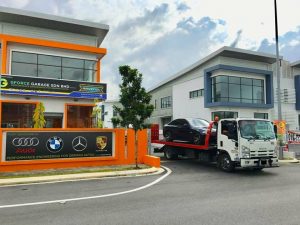 These services are performed by trained technicians who some have about 10 years of experience in servicing premier vehicles. A 24/7 emergency breakdown service as well as pick up service (throughout Klang Valley) is also provided by this garage.  GForce Garage Sdn Bhd aspire to make luxury affordable by providing the first-rate service with fair pricing. From latest diagnostic tools to tune your engine, GForce Garage Sdn Bhd ensures your car gets the attention it needs for an affordable price.
Committed on to uphold its high standards and quality since 2017, GForce Garage Sdn Bhd aims to emerge as one of the leading automotive garages in Klang Valley. GForce Garage Sdn Bhd focuses on to establish a reputable, trusted automotive garage with consistent results and service excellence. The workshop intent to tackle the need for a luxury car by continuously upgrading its techs as the demand for the service grows.
With customer comfort in mind, this automotive is furnished with leisure lounge equipped with entertainments to keep clients engaged and a self-service coffee bar with fresh snacks for a comfortable fill time.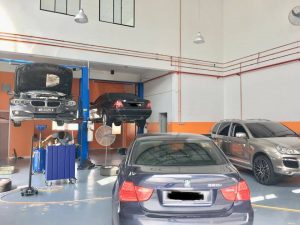 Since seeing is believing, a large see-through wall is arranged in between the waiting area and the service ground to give customers the perfect view of the work being carried out. The whole idea behind this concept was to create an affluent atmosphere with highly satisfying experience for GForce Garage's customers.
GForce Garage Sdn Bhd is the first authentic workshop around Klang Valley that specifically caters to the needs of luxury vehicles. Its motive to provide affordable first-class services for luxury vehicles makes this garage stand out on its own.